RoadRUNner Club for Students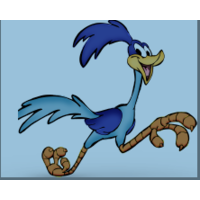 RoadRUNner Club is a running club for Rancho Romero students, parents and staff that provides a positive and healthy opportunity to develop a routine of physical exercise while having fun! We start at 7:45am before school and continue until 8:15am on Wednesdays and Fridays (see dates below). Run, skip, walk, leap or hop as many laps as you can! Miles are tracked and award tokens are handed out every Wednesday. Hope to see you out there!

WHO: Rancho Romero Students (TK-5th), Parents and Staff
WHEN: Wednesdays and Fridays 7:45am - 8:15am
Fall Session: Sept 18 - Dec 13, 2019
Spring Session: March 4 - May 15, 2020
WHERE: Blacktop/Track (or walk hallways if raining)
COST: $30 suggested donation per runner. Covers the entire 2019-2020 school year. Includes T-shirt, lap tracker card and award tokens.

All participants will receive the official 2019-2020 Roadrunner Run Club T-shirt.

Contributions are voluntary, and all students will be allowed to participate regardless of whether a donation is made. Please inquire in the school office if you are unable to make the suggested donation at this time, but would like to participate.


Your donation is tax-deductible to the full extent provided by law. No goods or services were provided in exchange for your contribution. PTA is a 501(c)(3) nonprofit organization Tax ID: 94-2627354