2019-2020 Student & Classroom Supplies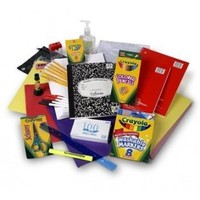 Quality tools help a student produce quality work, it is essential for your child to have the supplies teachers recommend throughout each school year. In an effort to maximize resources and reduce costs for our families, we are only asking for ONE donation, suggested at $150 per student, which will cover all student AND classroom supplies for the 2019-2020 school year. There will NOT be a supply list sent home, or pre-packaged supply boxes. These funds are primarily used for an allocation to each classroom for all their student/class supplies as well as a smaller allocation to technology, general paper supplies, special education department, science, and PE.

Rancho truly appreciates your support of your students, our teachers and our school.

**NOTE: You may have already donated towards classroom supplies for this school year in Spring 2019 in which case you will not need to donate again.




Your donation is tax-deductible to the full extent provided by law. No goods or services were provided in exchange for your contribution. Rancho Romero Elementary School is a 501(c)(3) nonprofit organization Tax ID: 68-0273221